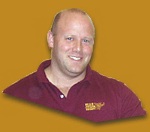 Jeffery Allen PT. OCS
Board Certified Orthopedic Clinical Specialist
Allen Physical Therapy offers treatment for a variety of orthopedic conditions including Back and Neck, Joint injuries and muscle or connective tissue disorders.
Manual Therapy Techniques are applied to areas of injury and dysfunction where muscles and joints are not functioning properly, usually resulting in pain and limits of every day activity. These are skilled techniques that require extensive training and experience to perform effectively. The use of these "hands on" techniques is very effective in correcting biomechanical disruptions in the body, leading to more complete rehabilitation and recovery... Read More
The Question about Pills, Pain, and Quality of Life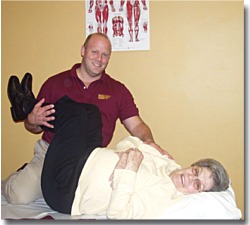 Most pain conditions chronic and acute, including back and neck pain, headaches, TMJ dysfunction, plantar fascitis, tendonitis, carpal tunnel, tennis elbow, and frozen shoulder are caused by a specific dysfunction in the body. They are often treated with pain medications, especially anti-inflamatories. Usually the body compensates, but many times it does not fully recover, thus one is left with the nagging back, trick knee, or bad shoulder. If you are finding yourself wanting to do the things you use to, not wanting to rely on medication, then a physical therapy treatment program, with a hands on approach should be explored. Frequently, physiologic dysfunction in the body can be quickly resolved by an experienced and skilled therapist. Many patients have been relieved of serious pain and years of limited function.
Physical Therapy requires a physicianís referral for treatment. If you are unsure whether physical therapy is going to help your problems, you may come in for an evaluation of your particular condition, without a prescription. If you are a candidate for treatment, we will provide you with a prescription and treatment plan to take to your physician. If you do not have a physician, donít worry. We maintain relationships with some excellent local physicians and can assist you with setting up an appointment.
Most Insurance Plans Accepted. Please Contact our office for more information.
Allen Physical Therapy
"Hands on Treatment, Every Patient, Every Visit"
South Lyon, Michigan
248-437-2322
Web Design by Ruffcut Marketing